OUR WEST MAKA SKA & UPTOWN NEIGHBORHOOD
Go Faster
Hidden along the Midtown Greenway bike and walking path, Be @ Axon Green apartments provides direct and quick access to Lake Bde Maka Ska. The natural corridor connects directly with downtown Minneapolis for a traffic-free commute. Right outside its doors is the Uptown commercial district which provides sophisticated retail, nightlife, shopping, entertainment and cultural options.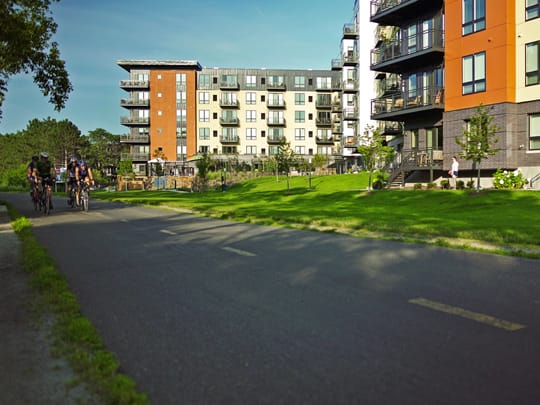 Midtown Greenway
Watch bikes fly by or get out and about on this historic, natural corridor that connects directly with the Southwest LRT Trail, Cedar Lake and Kenilworth trails, which can get you pretty much anywhere you might want to go. The Greenway biking and walking trails are plowed in the winter, lit at night, and open and occupied 24/7. Get out and go.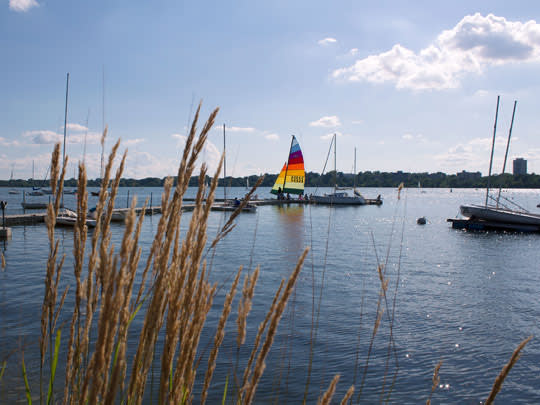 Minneapolis Chain of Lakes
Steps to swimming beaches and tons of other outdoor activities, on any given day you might find kayakers, windsurfers, snowshoers or sunbathers congregating around Lake Bde Maka Ska. The bike and walking paths of the Lake connect with Lake of the Isles, Cedar Lake and Lake Harriet for nearly 15 miles of paved shoreline paths.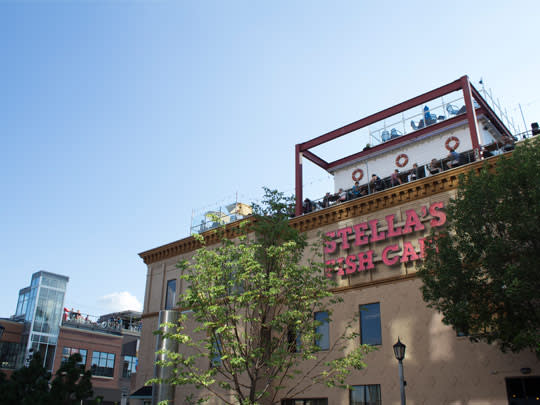 Walkability
In any direction, you are connected directly with restaurant, fitness and entertainment options that will keep you moving. Uptown is the perfect, livable destination for those who walk or use public transportation. Multiple grocery stores, theaters, a library and lots of shopping will complement your active lifestyle.
Wonderful location. Close to the lakes,
ride on the trail, what else can you ask for?
Kevin V.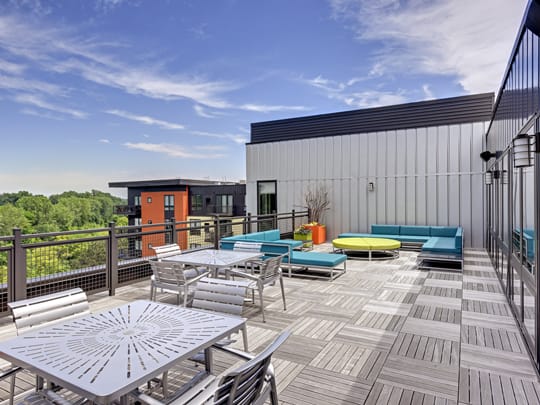 Secluded Spot
Even though you are oh so close to it all, you will feel like you are surrounded by nature. Enjoy the ever-changing seasons from your private patio as you sit way up amongst the treetops. There is nothing like coming home, breathing and hearing the quiet sound of the wind in the trees.
West Maka Ska & Uptown Neighborhood Favorites
Wakame Bistro
Best sushi! Fun staff preparing outstanding Japanese bites and highlights from other Southeast and Asian countries.
wakamebistro.com
Moda Yoga
A green, clean, hot yoga series
that stretches and tones muscles,
detoxifies the body, and calms
the mind.
modoyoga.com
Chuck & Don's
For the furry pets in your life,
Chuck and Don's is here to help you
keep your pets healthy and happy.
chuckanddons.com
Testimonials
This was the best apartment community I ever lived in. Quiet/nice neighbors, well-kept building, and super helpful concierge staff. Loved the finish of the apartment as well.

- Anne G.