BUILDING
Be Home
Bigos Management creates communities with generous amenities that meet your lifestyle expectations. These luxury apartments are new construction and every detail is considered to bring you a hotel feel. With several pet-friendly, outdoor and indoor community areas, you will find a welcoming social scene with concierge level services.
Be is a cat and dog friendly community. Each apartment has a two pet maximum. The third floor is reserved as a pet free floor. Cats and dogs must be spayed or neutered and shots up to date. Vet records may be requested.
Resident Pet Fees
1 Cat = $200 deposit + $100 non-refundable fee, pet rent $15/month
2 Cats = $200 deposit + $200 non-refundable fee, pet rent $30/month
1 Dog = $200 deposit + $200 non-refundable fee, pet rent $40/month
2 Dogs = $200 deposit + $400 non-refundable fee, pet rent $80/month
1 Cat & 1 Dog = $200 deposit + $300 non-refundable fee, pet rent $55/month
Other small and caged animals allowed, please call for details.
*Breed restrictions (mixed breed or full) include Akita, Belgian Sheepdog, Belgian Tervuren, Bouvier Tervuren, Bouvier Des Flandres, Belgian Malinois, Cane Corso, Chow Chow, Dalmatian, Doberman Pinscher, German Shepherd, Giant Schnauzer, Irish Water Spaniel, Komondor, Pit Bull (or variation including or aka American Pit Bull Terrier, American Staffordshire Terrier, Staffordshire Bull Terrier), Presa Canario, Rottweiler. We reserve the right to refuse any dog based on temperament, behavior, or appearance, regardless of breed.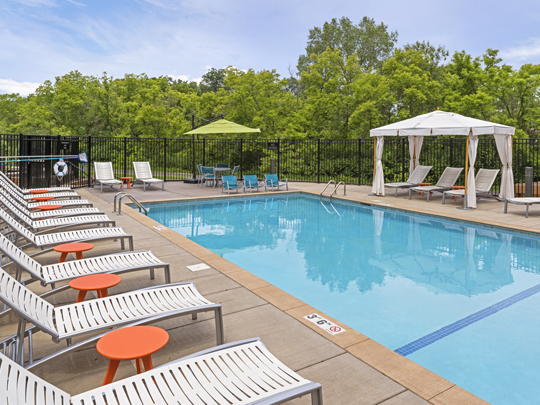 Indoor and Outdoor Pools
Enjoy two great swimming pool options.
Fitness Center
24 Hour Workout facility with group fitness room.
Rooftop Lounge
The sixth-floor outdoor lounge features tables and sofa seating, perfect for day and evening gatherings with a view.
Grill & Chill
The expansive outdoor community space features multiple grilling stations, bar and table seating and green space.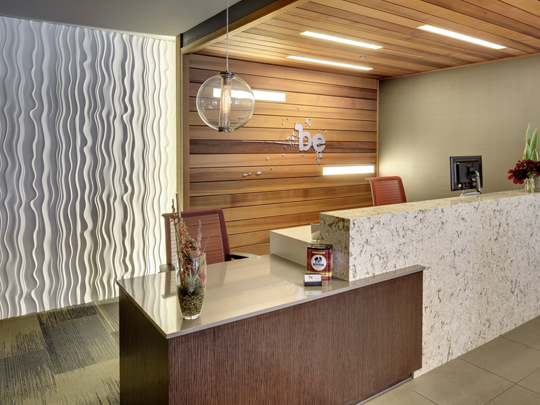 Bigos Conceirge
Personal service for neighborhood insight, package delivery and community information.
Community Comfort
Take part in community pool parties, group rides, mingle, book club and other organized community events.
Community Amenities
Massage Studio
Pet Salon
Free DVD Movie Library
Community Events
Rooftop Lounge
Indoor and Outdoor Pool
Club House
Car Wash
Concierge
24-Hour Emergency Maintenance
TV Lounge
Fire Pit
Grilling Pavillion
Movie Theater
Tanning
24-Hour Fitness Center & Group Fitness
100% Smoke-Free Community
Controlled Access
Elevators
Underground Parking


This was the best apartment community I ever lived in. Quiet/nice neighbors, well-kept building, and super helpful concierge staff. Loved the finish of the apartment as well.

- Anne G.